By submitting the personal information, you consent that TechTarget and its partners may contact you regarding applicable content, merchandise and special offers. Disaster, while hoping such a scenario never happens. What if it does? What if your data centre burns to the earth tomorrow? Does that your IT department have a failover program, and would they know precisely what to do to keep surgeries? Hopefully, failing over to another data centre is something your organization has rehearsed multiple times.
Is your situation dire enough to warrant a complete data centre failover, or are a few systems still practical? Are key personnel available to aid with the failover program? The replies to these questions can help determine the most acceptable course of action. There is typically a lot more to a data centre level failover plan than bring virtual machines on-line in a remote data centre. Your final objective is to continue mission critical programs running. VMs are the infrastructure elements wherein your applications run. Finding all that your VMs to run in a remote data centre does not guarantee application performance.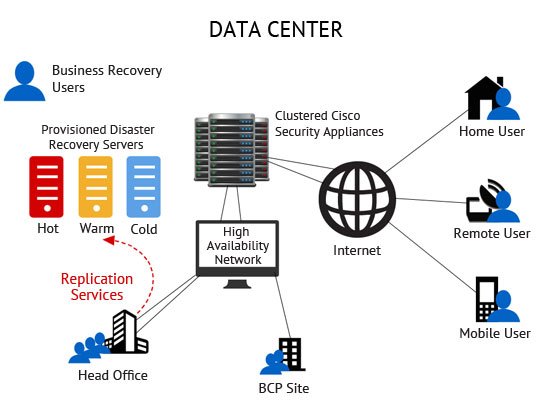 Software frequently have dependencies to address before a program can operate. Some of the more common dependencies contain domain name system, Active Directory or some database. Microsoft Exchange Server can't operate without access to Active Directory, and Active Directory can't function without DNS. You can have to reconfigure a few of that your VMs to point to a different Domain Name System server before you may use Active Directory or Active Directory dependent software. Consequences of running applications in the main data center. In case the main data centre has been reduced to a steaming hole in the ground, it is likely safe to assume that no services would be running there.
In case the event is a bit less catastrophic, a few resources might remain online. This probably seems Okay, but having a few arbitrary services running in their original location when everything else has failed over to an alternate location may cause problems. Mailbox servers such as Exchange Server 2013 use an Active\/Passive availability model. If more than one are still running in the main data centre, those servers may cause problems when moving Exchange related services between data centers. Microsoft recommends terminating any remaining Exchange Server services in your main data centre. Even after you've moved virtualized application servers into a secondary data centre, there might be program specific requirements for returning some programs to a healthful state. In case of Exchange Server, there's a manual activation process that has to be utilized to activate the mail box servers and client access servers.
Related Post